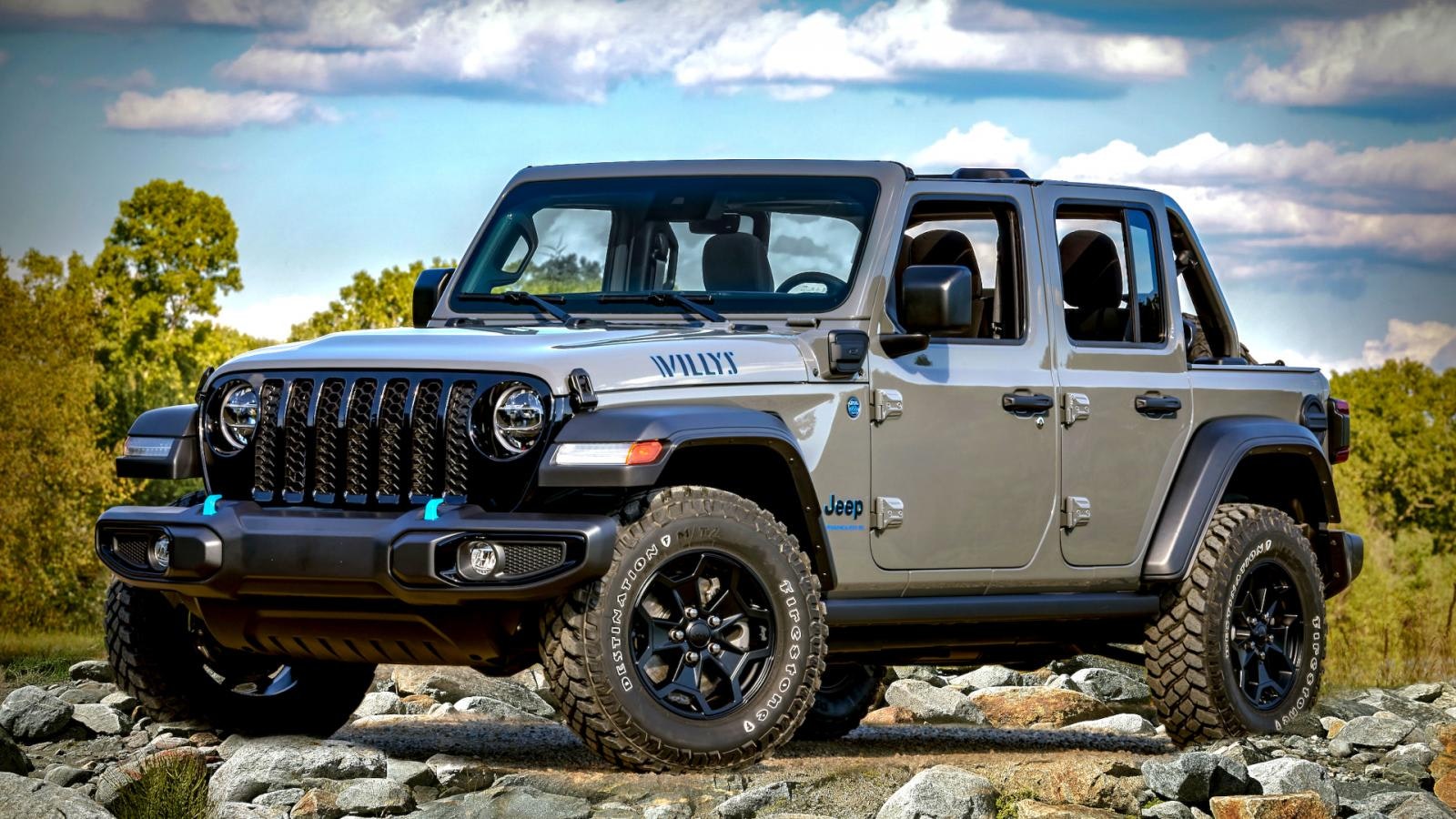 Elevate Your Adventures: The 2024 Jeep Wrangler 4-Door Willys 4xe
For those who crave the thrill of off-road adventures, Jeep has always been the go-to brand, and the 2024 Jeep Wrangler 4-Door Willys 4xe is here to continue that legacy. It's a vehicle designed for the spirited explorer who wants the perfect blend of rugged capability and eco-friendly technology. In this blog post, we'll take a closer look at what makes the 2024 Jeep Wrangler 4-Door Willys 4xe the ultimate off-road companion.
A Tribute to Tradition: The Willys Heritage
The Willys nameplate pays homage to the legendary Willys MB, the iconic World War II military vehicle that laid the foundation for the Jeep brand. Just like its predecessor, the 2024 Wrangler 4-Door Willys 4xe is built for toughness and durability, making it a natural choice for those who want to conquer the most challenging terrains.
Hybrid Power for Off-Roading Excellence
What sets the Wrangler 4-Door Willys 4xe apart is its hybrid powertrain. It combines a potent 2.0-liter turbocharged engine with an electric motor, delivering impressive power and instant torque. Here's why it's a game-changer for off-road enthusiasts:
1. All-Terrain Dominance:
The 4xe's hybrid powertrain enhances off-road capabilities, providing seamless low-end torque for crawling over rocks, navigating mud, or tackling steep inclines.
2. Electric-Only Mode:
When you're exploring the wilderness, you can switch to electric-only mode, enjoying near-silent operation and zero tailpipe emissions for those quiet moments in nature.
3. Regenerative Braking:
The regenerative braking system not only helps recharge the battery while on the move but also provides precise control during descents on challenging trails.
4. Long-Lasting Adventures:
With a substantial electric-only range, you can venture deeper into the wild without worrying about running out of power.
5. Heritage-Styled Design:
The 4-Door Willys 4xe sports classic Jeep styling with black accents, rugged tires, and distinctive badging that pays homage to the brand's heritage.
The 2024 Jeep Wrangler 4-Door Willys 4xe is a testament to the Jeep legacy, combining time-tested off-road prowess with cutting-edge hybrid technology. Whether you're tackling rocky trails, splashing through streams, or simply enjoying the open road, this SUV is ready to elevate your adventures to the next level.
Explore the great outdoors with a vehicle that respects the environment while providing the rugged performance you expect from a Jeep. Visit Diehl CDJR of Butler to experience the 2024 Wrangler 4-Door Willys 4xe for yourself and embrace the spirit of exploration. Your next off-road adventure is waiting!
Back to Parent Page