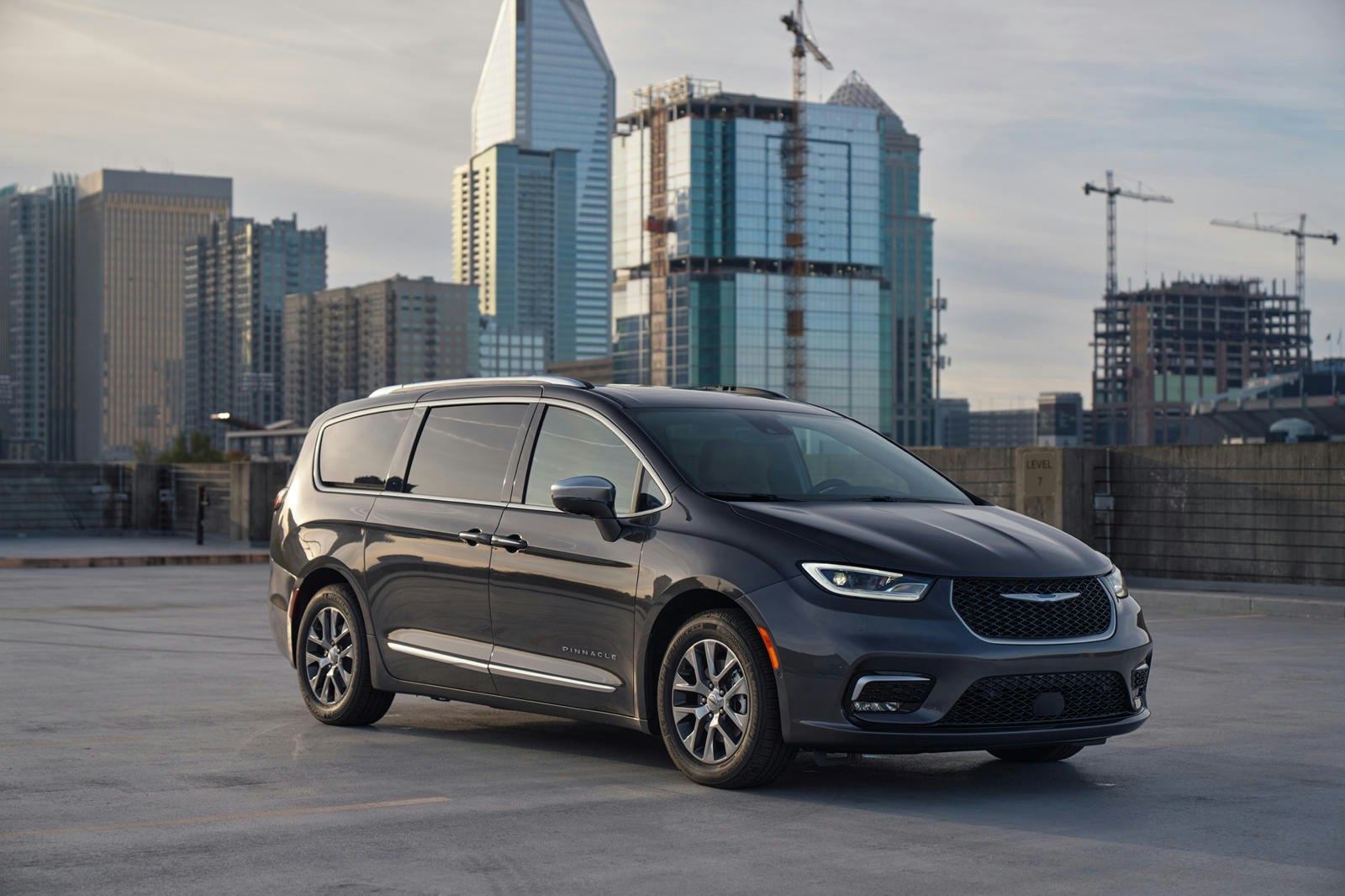 2023 Chrysler Pacifica: Redefining Luxury Minivans
When it comes to redefining the concept of luxury in the world of minivans, the 2023 Chrysler Pacifica Pinnacle emerges as the unrivaled champion. Boasting a perfect amalgamation of opulence, versatility, and cutting-edge technology, this exceptional vehicle transcends the expectations of what a family minivan can offer. With its sleek design, high-end features, and a commitment to safety, the Pacifica Pinnacle sets an entirely new benchmark in the automotive industry.
Design and Comfort:
The exterior of the 2023 Chrysler Pacifica Pinnacle embodies elegance and sophistication, with sleek lines and a bold, modern stance that commands attention on the road. The interior, however, is where this vehicle truly shines. Step inside, and you'll be greeted with an oasis of comfort and luxury. From the plush, premium leather seating to the meticulous attention to detail in the craftsmanship, every aspect of the interior has been meticulously designed to provide an unparalleled driving experience.
Technology and Innovation:
Equipped with the latest technological advancements, the Pacifica Pinnacle makes every journey an immersive and enjoyable experience. The state-of-the-art infotainment system, complete with a large touchscreen interface, provides seamless connectivity and entertainment for all passengers. Additionally, the incorporation of advanced driver-assist features ensures not only a luxurious ride but also a safe one, prioritizing the well-being of every occupant.
Performance and Efficiency:
Under the hood, the 2023 Chrysler Pacifica Pinnacle is powered by a robust and efficient engine, delivering a smooth and powerful performance that is synonymous with the Chrysler brand. With its advanced engineering and intelligent design, the Pacifica Pinnacle effortlessly combines power and fuel efficiency, making it an ideal choice for families who prioritize both performance and economy.
Safety and Reliability:
Safety remains a top priority for Chrysler, and the Pacifica Pinnacle is no exception. With an array of advanced safety features such as adaptive cruise control, lane-keeping assistance, and automatic emergency braking, this minivan ensures peace of mind for both the driver and passengers, making every journey a secure and stress-free experience.
In conclusion, the 2023 Chrysler Pacifica Pinnacle represents the epitome of luxury and innovation in the minivan segment. With its striking design, unparalleled comfort, advanced technology, and robust safety features, this vehicle is poised to elevate the driving experience for families around the world. Discover the unparalleled luxury and sophistication of the 2023 Chrysler Pacifica Pinnacle, and redefine the way you travel with your loved ones.
Back to Parent Page