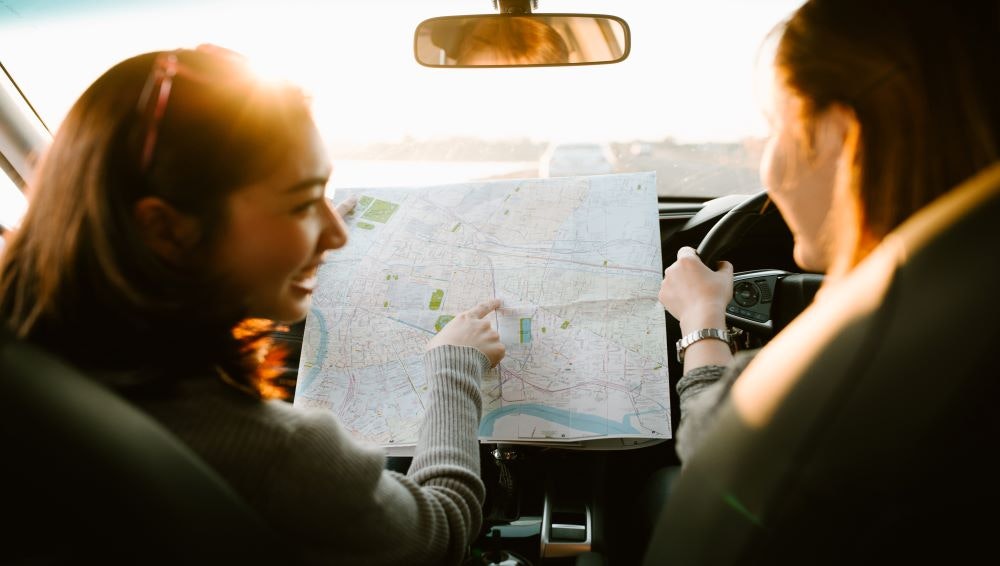 Road Trips in Ohio
Ohio is the perfect destination for a road trip! With an abundance of natural beauty, charming small towns, and incredible attractions that offers something for everyone. From the grandeur of the Hocking Hills State Park to the quaintness of the Amish Country, Ohio is sure to provide an unforgettable experience.
Hocking Hills State Park is a great place to start your road trip. This park is known for its stunning rock formations, waterfalls, and hiking trails, and there are also plenty of camping spots, cabins, and places to stay that will make your stay even more enjoyable. Hocking Hills has many activities like canoeing, ziplining, camping, seasonal festivals, and more. When heading north of Hocking Hills, you'll find yourself in the Amish Country. This area is a popular destination for visitors who want to experience the unique culture of the Amish people. You can explore quaint Amish villages, sample homemade food, and view the beautiful countryside.
Next, you'll want to make your way to the shores of Lake Erie. This Great Lake is a popular spot for swimming, boating, and fishing. You can also take a boat tour or visit one of the many nearby islands. There are many cities near Lake Erie, one of which is Cleveland. When you've had your fill of the outdoors, make your way to Cleveland. This vibrant city is home to an incredible array of museums and attractions, including the Rock and Roll Hall of Fame, the Cleveland Museum of Natural History, and the Cleveland Zoo.
If you're looking for a family-friendly activity, Ohio has plenty of options. You can go on a roller coaster ride at Cedar Point, visit the Ohio State Fair, enjoy the rides at King's Island, or take a canal boat ride in the Cuyahoga Valley National Park. For more outdoor fun, you can go hiking, biking, and camping in any of Ohio's state parks. And, of course, no family trip to Ohio would be complete without a visit to the world-famous Pro Football Hall of Fame in Canton.
Whether you're looking for outdoor adventure or a cultural experience, Ohio has something for everyone with its stunning natural beauty, charming small towns, and incredible attractions. Need the perfect road trip vehicle? Click here to look at our inventory!
Back to Parent Page