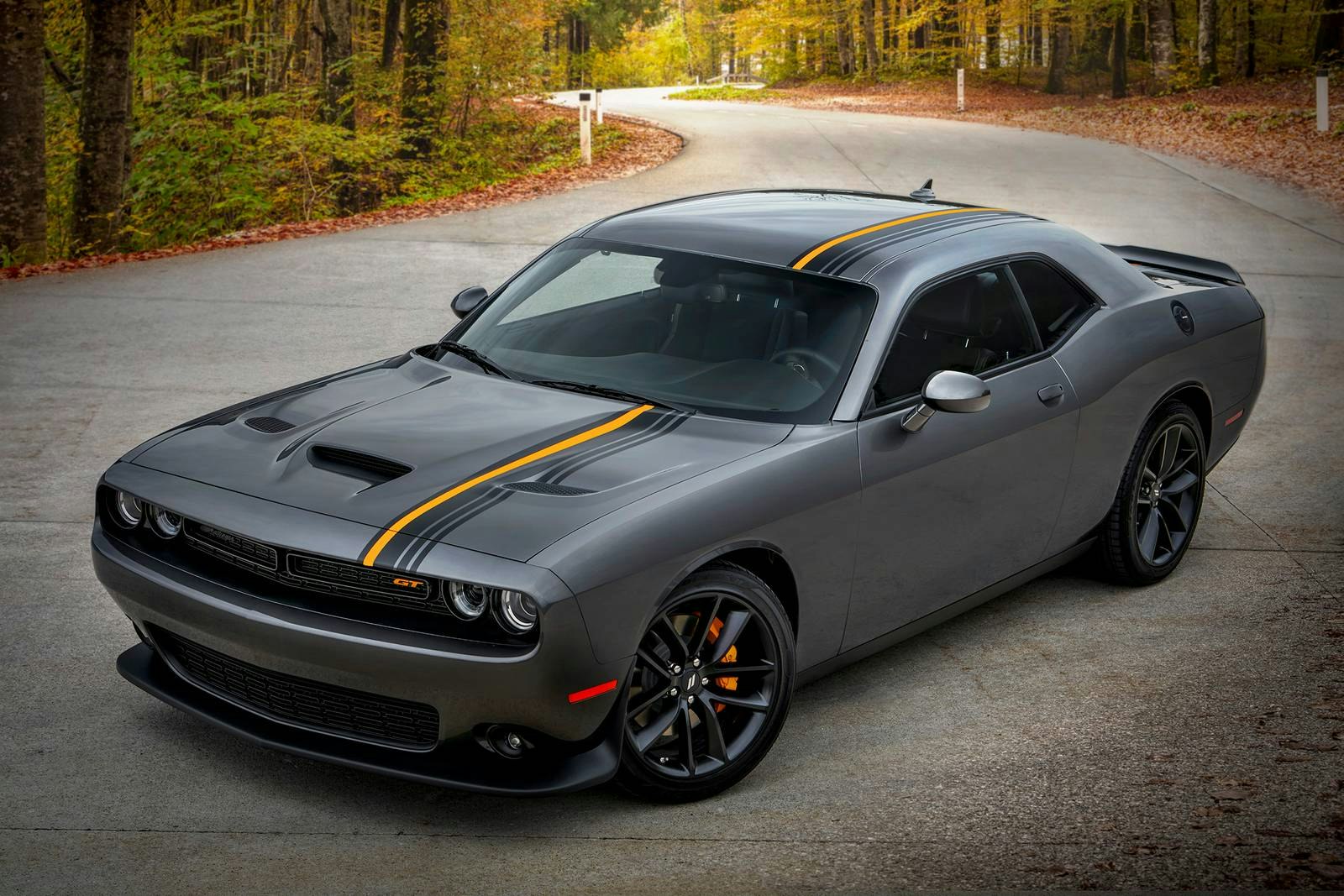 Muscle on Wheels: The Iconic Dodge Challenger
The Dodge Challenger is a legendary American muscle car that has been produced by the Dodge division of Chrysler since 1970. It is known for its distinctive styling, powerful performance, and rich heritage. The Challenger has gone through various generations and updates over the years and remains a popular choice among car enthusiasts and performance car fans.
Design and Styling: The Dodge Challenger has a bold and aggressive exterior design that pays homage to the classic muscle car era. It features a long hood, a wide stance, and a coupe-like silhouette. The front fascia is characterized by a split grille with the iconic Dodge crosshair design, and the Challenger also often sports dual hood scoops, muscular fender flares, and retro-inspired graphics. The Challenger is available in a wide range of colors, including classic high-impact colors that harken back to its heritage.
Performance and Powertrain: The Dodge Challenger is known for its impressive performance and powertrain options. It offers a variety of engine choices, ranging from V6 to V8 engines with varying levels of horsepower and torque. The most powerful models are equipped with supercharged V8 engines that deliver blistering acceleration and top speeds. Rear-wheel drive is standard across the Challenger lineup, and all-wheel drive is available on certain models. Transmission options include manual and automatic transmissions, with some models featuring high-performance options such as the Tremec six-speed manual transmission.
Trim Levels: The Dodge Challenger offers a diverse range of trim levels, allowing buyers to choose a model that suits their preferences and budget. Some of the popular trim levels include the SXT, GT, R/T, R/T Scat Pack, SRT Hellcat, and SRT Demon. The SXT and GT are the base models, offering a more affordable entry point into the Challenger lineup, while the R/T and R/T Scat Pack offer more performance-oriented features. The SRT Hellcat and SRT Demon are high-performance variants with extreme power and performance capabilities, making them popular choices among performance enthusiasts.
Interior Features: The interior of the Dodge Challenger is designed to provide a combination of comfort and performance-oriented features. It offers seating for up to five passengers, with options for various upholstery materials, including cloth and leather. The cabin features a driver-centric layout, with an emphasis on performance-oriented controls and instrumentation. Standard and available features include a touchscreen infotainment system, premium audio system, navigation, smartphone integration, climate control, heated and ventilated seats, and a variety of customization options.
Technology and Safety: The Dodge Challenger comes with a range of technology and safety features to enhance the driving experience. Depending on the trim level, it may include features such as a rearview camera, blind spot monitoring, rear cross traffic alert, forward collision warning, adaptive cruise control, lane departure warning, and parking sensors. The infotainment system typically includes features such as Apple CarPlay, Android Auto, Bluetooth connectivity, and satellite radio.
Heritage and Special Editions: The Dodge Challenger has a rich heritage, dating back to its original introduction in 1970. Over the years, Dodge has released numerous special edition models and packages that pay homage to its heritage and offer unique styling and performance features. Some of these special editions include the Shaker, T/A, Daytona, and 50th Anniversary Edition, which come with distinctive graphics, upgraded performance features, and limited production numbers.
In conclusion, the Dodge Challenger is an iconic American muscle car known for its bold styling, powerful performance, and rich heritage. It offers a wide range of engine options, trim levels, and features to suit different preferences and budgets. With its combination of modern technology, performance capabilities, and classic muscle car design cues, the Dodge Challenger continues to be a popular choice among car enthusiasts and performance car fans.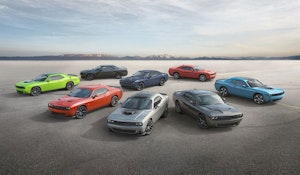 Back to Parent Page